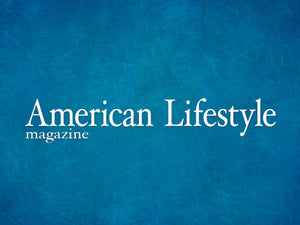 $3.79 each (minimum order of 50 magazines) 
Why use American Lifestyle? Every successful business owner knows that the secret to a successful referral-based business is being the center of attention. Staying in front of your most influential contacts makes all the difference, and making a great impression is extremely important. American Lifestyle is a turnkey solution that allows you to do both,  by giving the unique gift of a magazine that is customized with your branding and contact information. The high quality content and beautiful design of the magazine ensure that each issue is not only read, but it is shared, displayed, and read again and again.
JPAR Agents get 1 trial mailing and with a 9 issue contract following.  Click Here to website for details.