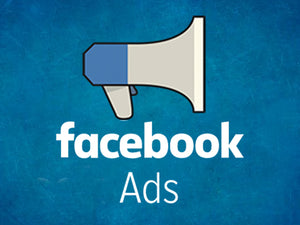 Facebook advertising is one of the most effective ways to grow your real estate business. A major benefit of purchasing your advertising with us is the hands-free delivery of ready to service leads directly to your dashboard. 
Our program is best for the agent that does not have time to create, monitor, and optimize Facebook ads. We will manage your Facebook ads for you and monitor it on a consistent basis. We write the Facebook advertising copy, headlines, and descriptions that will appear in your ads. We will also include creative in your ads, such as high-quality imagery.
Facebook Buyer Lead Generation FAQ
Are the leads coming from a pool that's shared with other agents within the company?
No. All leads generated from your purchase are exclusive to you.
Will the leads come with phone numbers?
The leads will come in with the data they provided for their Facebook account. This will typically include a name, email, and phone number but we cannot guarantee 100% accuracy. 
How many ads will I receive with my purchase?
There will be at least 3 active, distinct ads with each purchase. Each ad may come with different variations of image and/or ad copy, potentially increasing the overall ad total. 
Can I customize the content of the advertisements?
You will get to choose the niche focus (i.e. pool homes, over 55 homes/ downsizing homes, golf course properties, etc) of one of the ads, but we handle the advertising creation and lead generation so you can focus on follow-up and close more deals.
Do I get to pick who sees my ads?
During the set up process, you will get to provide a full list of cities you service. Facebook allows a target of city + 15 mile radius.
How much of my purchase price will be spent on ads?
100% of your purchase is scheduled and intended to go toward your ad budget. If, in the case of a platform (Facebook) issue, the spend is interrupted at some point during the billing cycle, it will be adjusted accordingly to meet the full spend. 
How many leads will I get with my purchase?
While we don't guarantee lead volume we can project the average cost per lead to range between $5.00 and $8.00, that's between 37 and 60 leads/mo with the $300 spend. These fluctuations can be caused by seasonality, market conditions, niche focus, and other external variables. 
How will I know a lead is from this purchase?
Each lead will include the hashtag #jparpaidfb, identifying that they came from this purchase. An additional hashtag will also be included to identify the specific city ad the lead has come in from.
*The following (silent) video shows the process a lead goes through to get to your dashboard from the Facebook ad.