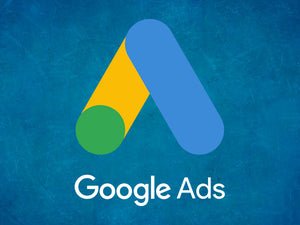 Pay per click advertising, and Google Ads specifically,  is one of the most effective ways to generate real estate leads for your business. A major benefit of purchasing your advertising with us is the hands-free delivery of ready to service leads directly to your dashboard. 
Our program is best for the agent that does not have time to create, monitor, and optimize Google ads. We will manage your Google ads for you and monitor it on a consistent basis. We write the advertising copy, headlines, and descriptions that will appear in your ads. 
Google Buyer Lead Generation FAQ
Are the leads coming from a pool that's shared with other agents within the company?
No. All leads generated from your purchase are exclusive to you.
Can I customize the content of the advertisements?
For Google advertising, we handle the advertising creation and lead generation so you can focus on follow-up and close more deals.
How much of my purchase price will be spent on ads?
100% of your purchase is scheduled and intended to go toward your ad budget. If, in the case of a platform (Google) issue, the spend is interrupted at some point during the billing cycle, it will be adjusted accordingly to meet the full spend. 
How many leads will I get with my purchase?
While we don't guarantee lead volume we can project the average cost per lead to range between $9.50 and $18.00/lead. These fluctuations can be caused by seasonality, market conditions, and other external variables. 
How will I know a lead is from this purchase?
Each lead will include the hashtag #jparpaidgoogle, identifying that they came from this purchase. They will also include an additional hashtag identifying the city ad the lead comes from.

*Note: Google aggressively punishes accounts attempting to seek an "unfair advantage." One example of this would be "(p)romoting the same or similar content from multiple accounts on the same or similar queries, trying to show more than one ad at a time for your business, app, or site." This means you cannot actively advertise your domain from multiple Google Ads accounts. Please do not purchase our Google advertising if you are also running your own ads.