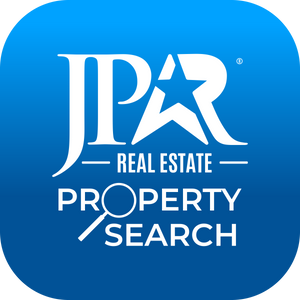 Pricing is an annual subscription. 
Our cutting edge technology makes connecting with your clients seamless
Finally, a Tool With Longevity!
Give your clients a tool they can use for years to come. Your app is buyer, seller, renter, and investor friendly. They can search, save and set notifications for themselves for any and all searches their path may lead them down. All while being one touch away from you!
Edge to Edge HD Photos
Push Notifications
Saved Searches
1 Touch Sharing
Filters
Direct MLS Feed
Speed and Accuracy
One of the biggest complaints in the industry is that consumers are not always getting the most accurate or speediest delivery of data on some of the most popular real estate apps. Look no further! YOUR app will be updated within minutes of new listings hitting the market and the power of the MLS will be in the palm of your client's hands.
Communication
Why every agent will have an app.
One touch away always
We live in a world of convenience and consumers want their data fast and easy. Convenience drives many of their buying decisions. It's imperative that you're providing a mobile friendly outlet for your clients to search for homes and be one touch away at all time. Be a message, call, email or text away on every single listing!
Actionable Data
Isn't it awesome when Amazon knows what you like and delivers curated shopping lists right to your inbox? Or when Spotify serves up the best playlist ever based off what you listen to every day? It creates huge brand loyalty and opens up a line of communication that you may not be getting from other companies. This is true for real estate as well. Every time your user likes, saves or takes notes on a property, you get to do your job that much better.



Exclusivity
Be the ONLY point of contact on every single listing.
Ultimate Branding
Tired of competitors popping up on every single listing? Or sites that offer "commission refunds" and "flat rate listing services" trying to step in? Keep your clients in a safe ecosystem and be the ONLY point of contact.
Having trouble breaking into a new farm or differentiating yourself from that pesky competitor that's invading your area? Or maybe you're a newer agent looking to make a name for yourself. Consumers will see your marketing before they see you. How will you stand out?
Exposure
Location, location, location! We open up our phones on average 80 times per day! And that is exactly why top brands want to be on as many mobile device home screens as possible.
Let the world know you do real estate.
Is your CALL TO ACTION working for you?It's tricky business getting in front of your consumers at the right time. They are searching anywhere from 8-12 weeks before even reaching out to an agent. If you're not giving them a helpful way to search in your Call to Action, you're missing out on a huge source of leads.